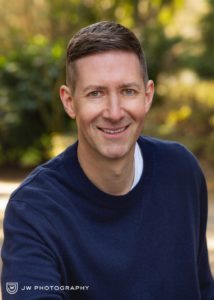 Graham Jones
Bio:
Graham Jones completed his dental school training at University of California at San Francisco and his orthodontic training at St Louis University. His Masters thesis on Class II appliances was published in the Angle Orthodontist. Graham lives and practices in the greater Seattle area, where he runs a private practice. He is a past president of the Washington State Society of Orthodontists. Graham is also involved in orthodontic product design and manufacturing and has worked with American Orthodontics and G&H Orthodontics clinical advisory boards. Graham has lectured domestically and internationally about interdisciplinary treatment, Class II correction, and practical mechanics.
Class II Correction: What to expect when you're correcting
What are the odds that we'll correct a Class II when we try? How can we know when we'll be successful or fall short? This lecture will discuss the roles of tooth movement, growth, and luck in Class II correction. We will take an evidence-based approach to studying Class II correction and learn when and how much to bet on mandibular growth for your Class II correction and when to make other plans. We will discuss the differences and similarities between functional appliances, correction springs, and elastics in the improvement of Class II malocclusions. We will also examine the important role that occlusal intercuspation plays in Class II growth that is often overlooked.
---
DMD, MS
Bio:
Dr. Shane Langley graduated from the University of Alabama in 2005 with a DMD and was elected to Omicron Kappa Upsilon National Dental Honor Society. He earned his orthodontic certificate and master's degree from the University of Alabama in 2009. Dr. Langley's speaking interests include the use of TADs to aid in the successful treatment of complex malocclusions, the bio-mechanical techniques and principles that accompany treatment with TADs, non-compliance correction of various malocclusions, and aesthetic orthodontics. Dr. Langley has practiced orthodontics full time in Daphne, Alabama, since 2009 and has served various positions on the faculty of the orthodontic department at the University of Alabama. He is a member of the American Association of Orthodontists and the American Dental Association, as well as local dental and orthodontic associations.
---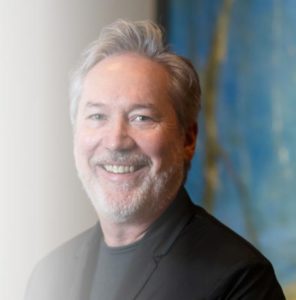 Solo Practitioner 100 % Invisalign in Downtown Montreal and Laval
Graduated in dentistry in 1987 U. Laval, Quebec City
Graduated in orthodontics and pedodontics from U. De Montréal
Align Faculty member since 2013
Expert for yourorthocoach.com
Expert for The Aligner intensive fellowships 1 and 2
3500+ cases treated with Invisalign
Course description:  Dr Fournier will show his latest improvements when treating simultaneously Cl II's with aligners and Carriere Motion II. How to prescribe to Align and obtain the best ClinCheck design. Know all side effects and how to correct them. Take advantage of the bite opening efficacy when placing the Motion on first upper premolars.
Objectives:  After this lecture, the orthodontist will know how to design a Cl II correction with more efficiency than any other technique. This will also provide the comprehension of the bite opening efficacy when mixing these 2 technologies and also why we are seeing a nice change in the profile of any patient with this approach.
---
DMD, MS
Bio:
Dr. Barron earned his doctoral degree in dental medicine at Tufts University School of Dental Medicine and received his post-doctoral degree in orthodontics, and MS in oral biology from the University of Maryland, Baltimore College of Dental Surgery.
He has been treating patients exclusively with Low Friction/Low Force PSL in his private practice for 14 years. He is an original member of the Damon Champion Group and Key Opinion Leader and member of the Ormco Speakers Bureau. He is co-author of the Damon PSL University Teaching Modules and is a member of the Dean's Faculty and part time Assistant Clinical Professor in the Department of Orthodontics at the University of Maryland.
He has recently co-authored a paper titled: A Practical Treatment Objective: Alveolar Bone Modeling with a Fixed Continuous-Arch Appliance and is a regular presenter at Ormco's Forum.
---